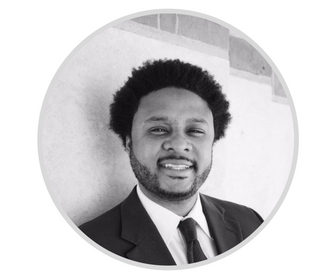 Jarvis Taylor, MBA | Founder & President, Independent College Counselor
Jarvis is a college admissions expert who specializes in navigating academically marginal low-income students and their families through the college choice process.
Growing up in Houston's Kashmere Garden and Sunnyside neighborhoods, Jarvis Taylor was expected to attend college; however, he did not have access to personalized college guidance needed to navigate the complexities of preparing for and applying to the right colleges. Consequently, he made choices that led to many shortcomings before eventually earning two college degrees.
Jarvis felt compelled to make professional college counseling services accessible to poor and working class families when 14 years after graduating from high school he learned that minority college-bound students still lacked access to personalized college guidance. Jarvis believes that lack of access to quality college counseling services is a human dignity issue. Therefore, he has dedicated his life to navigating the most vulnerable families through the college choice process. Having worked in undergraduate admissions and taught collegiate level courses, he became highly knowledgeable about higher education from an insider's perspective.
Jarvis is a member of SACRAO (Southern Association of Collegiate Registrars & Admissions Officers) and TACAC (Texas Association for College Admission Counseling) and is currently completing a Certificate in College Counseling from UCLA.
Jarvis received a Bachelor of Science in Christian Leadership from College of Biblical Studies-Houston and earned an MBA from Texas A&M University-Commerce where his capstone project focused on competition among Texas public university systems.
Jarvis is married to Monique Taylor, a caring, and competent nurse. They are proud parents of twin boys Aiden and Caleb Taylor.
---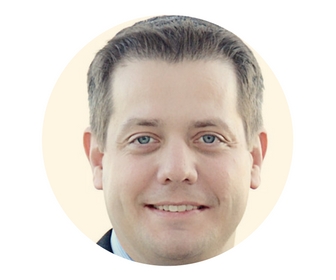 Paul Gosling | Treasurer
Paul is an engineer who enjoys working with students at all grade levels in the areas of Science, Technology, Engineering and Math (STEM). He has experience mentoring and coaching at the college and professional entry level with resumes, applications, and interviews, as well as personal experience navigating financial aid processes from his time as a self-funded college student.
Paul is motivated to support the next generation of students as they tap into their interests and talents, and to help them develop a vision for achieving their goals. He graduated from Johns Hopkins University in 2003 with a BS in Physics.
Paul is married to Christina Gosling; also an engineer and they have two children Wyatt and Amelia.
---
Gloria Fikes | Secretary
Since 2009, Gloria has served in the areas of areas of admissions, recruiting, and advising with the College of Biblical Studies in Houston. In prior corporate roles, she provided account management and marketing services with two title companies and as a bank branch manager.
Two decades of outstanding experience in customer relations, strategic marketing, and organizational leadership have prepared her to offer proper oversight of Project College Counseling.
Gloria and her husband, Ken, are active at Wheeler Avenue Baptist Church.
---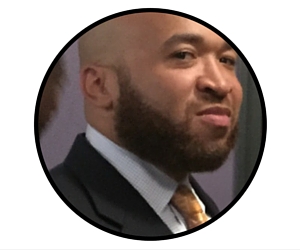 Maceo Willis | Board Member
Mace Willis' varied background brings a wealth of knowledge and expertise to Project College Counseling that is sure to contribute to its long-term sustainability. Before moving to Houston to serve as Director of Counseling/College & Career Readiness at The Pro-Vision Academy in the Sunnyside community, Maceo worked in entertainment, nonprofit management and education in Los Angeles, CA. He also taught an introduction to foreign languages class at Oxon Hill MS (MD) for two years.
Maceo's educational background includes studying abroad with AFS-USA in Samarinda, East Kalimantan (formerly Borneo), Indonesia, before graduating from the University of Virginia with a B.A. in East Asian Studies/Japanese. He then moved to Los Angeles to study screenwriting and directing at the University of Southern California (MFA) and later received an M.Ed in Urban Educational Leadership from the California State University at Dominguez Hills (Carson).
Maceo is a member of Kappa Alpha Psi, Fraternity, Inc.
---
Charles Stein | Board Member
A native Houstonian and U.S. Navy veteran, Charles is a global business-oriented relationship management aficionado. He earned his MBA from the University of Houston's Bauer College of Business. With over five years of experience in higher education financial services, Charles is motivated by challenges that combine the functions of managing processes and leading people.
---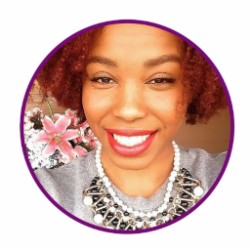 Alexzandria Cormier-Hill | Volunteer, Marketing Strategist and Branding Consultant
Alexzandria Cormier-Hill (C.Hill) is an adamant advocate of learning, creativity, and leadership. During her time at the University of North Texas, aside from her academic obligations, Alexz participated in numerous opportunities that championed topics such as education, diversity and youth mentorship. She participated as an ambassador for organizations such as UNT's Professional Leadership Program, Black Enterprise Magazine, Monster.com's Diversity Leadership Conference, YES Prep's Alumni Association and the Mickey Leland Kibbutzim Internship Foundation. While serving as the Current Events/Hot Topics event planner for the University's Programming Council and Marketing Director of her undergraduate chapter of Zeta Phi Beta Sorority Inc, Alexz developed a calling to create unique, encouraging narratives about young adults and their capacity to take active leadership.
After graduating with her B.A. in Marketing, Alexz catapulted into her career as a Social Media Manager. She's helped develop brands for the City of Houston's Education Initiative's program, small businesses, a multi-million dollar start-up, and a bolstering award-winning charter school system (which happens to be her grade school Alma Mater). Alexz started the blog DPTaughtMe in 2014 as a way to address her passion and concern for NPHC Leadership through sharing her experience, as well as other's experiences, in the hopes of cultivating the young, Greek movers and shakers of the next generation. Alexz is currently working in higher education, guest writing for the popular Divine Nine platform Watch The Yard, and continues to share her love for the advancement of young leaders to whoever will have her.
---
Cierra Sterling | Volunteer, College Counselor
Cierra has always had a passion for assisting those in the community with furthering their education. After graduating high school a year early she attended Texas Woman's University in Denton, Texas. It was at TWU where her love for higher education was discovered when she started working for the university's housing department. As a member of Zeta Phi Beta Sorority Incorporated she was able to help serve those in the community, and use the sorority's service platform to spread the importance of education.
After graduating in 2011 with a degree in criminal justice she found herself back working in higher education. She has been an admission's professional for over five years working with undergraduate and graduate students. Cierra has professional experience working for state, for profit, and private universities inside and outside of the state of Texas. She is very passionate about spreading her knowledge to those in the community. Cierra is a member of several professional organizations where she shares her knowledge at workshops and conferences.
---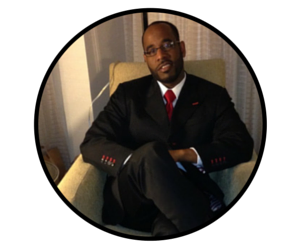 Brandon Kimmins, Ph.D. | Volunteer, College Counselor
As the Founder and CEO of Guiding Light Consulting, Dr. Brandon Kimmins is responsible for ensuring that students effectively navigate the college admissions process. His primary responsibilities include informing students of the criteria colleges use (GPA/rank, test scores, personal essay, activities, and recommendations) to determine admission and helping them to develop a plan that will increase their chances of acceptance. He advises students in the development of a college list, grouping the universities based on the likelihood students will be accepted to those learning institutions. And he advises students in selecting a major by exposing them to careers that match their interests. Brandon is passionate about making sure that students understand how their major will lead to the career they desire.
Brandon received his B.A. from Fisk University, his Masters of Science from Meharry Medical College, and his Ph.D. from the University of Texas School of Public Health. In his previous career as a researcher, Brandon spent significant time finding more efficient ways of doing things. He uses those same skills to help determine the best path for each student.
Brandon loves spending time with his 12 year old daughter, Tionni and his two nephews. He loves music, traveling, and trying new things. He enjoys watching sporting events, crimes shows, and movies.